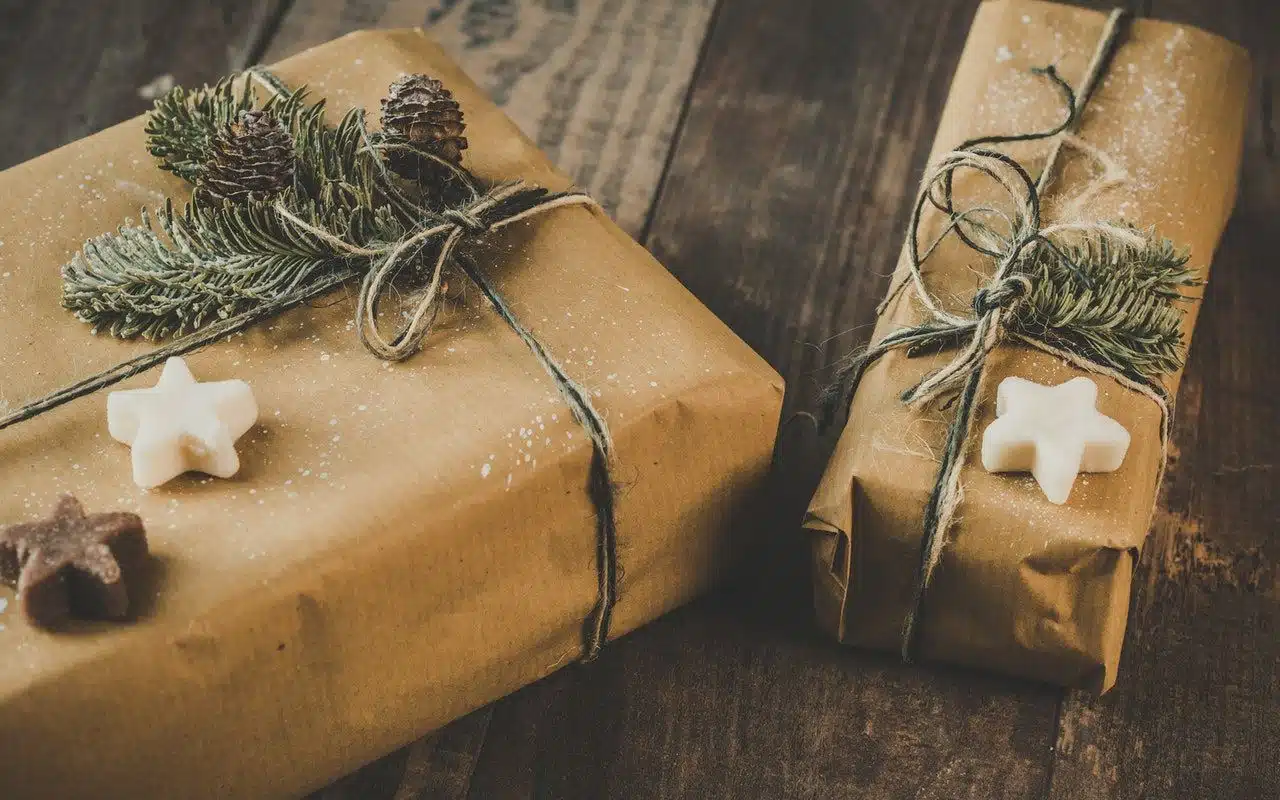 The guarantee of a lasting impact on your client and partner relationships at the end of the year
The end of the year is fast approaching, and with it, the annual challenge of finding unique corporate gifts to thank your clients. No more boring mugs, outdated accessories, or generic wine bottles.
Finding the perfect client gift is a real balancing act, where a lack of taste and excessive originality can quickly lead to a misstep. The entire team at My Gift has delved into the catalogs of the latest corporate gift trends to find the best gifts to offer.
Between creativity and relevance, discover our five categories of corporate gift ideas to make a big impression on your clients.
#1 – Useful and Beautiful Corporate Gifts
In this category, you'll find premium corporate gifts that combine utility with beauty. In 2023, to be on-trend, modern corporate gifts are useful, functional, and eco-friendly.
At My Gift, we believe in the fusion of functionality and aesthetics. Our gifts are designed to meet practical needs while being visually appealing. It's a smart way to show your clients that you appreciate their loyalty.
From elegant office supplies by Caran d'Ache, Geneva, to aesthetically pleasing everyday items, our corporate gifts combine utility with beauty, thus strengthening long-term professional relationships.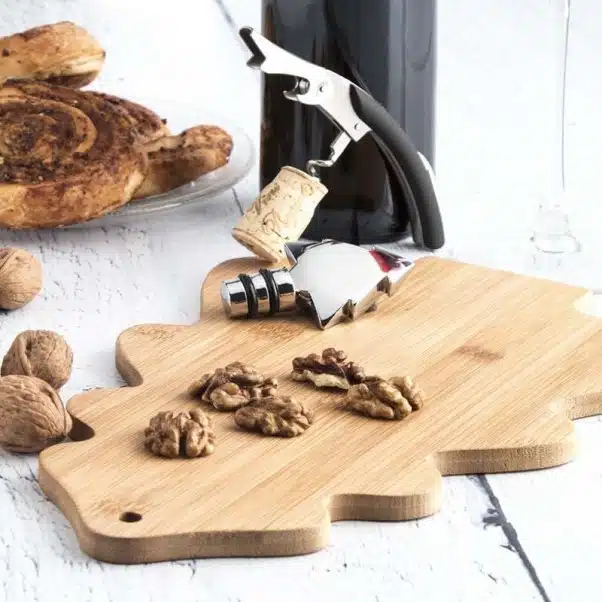 #2 – Technological Corporate Gifts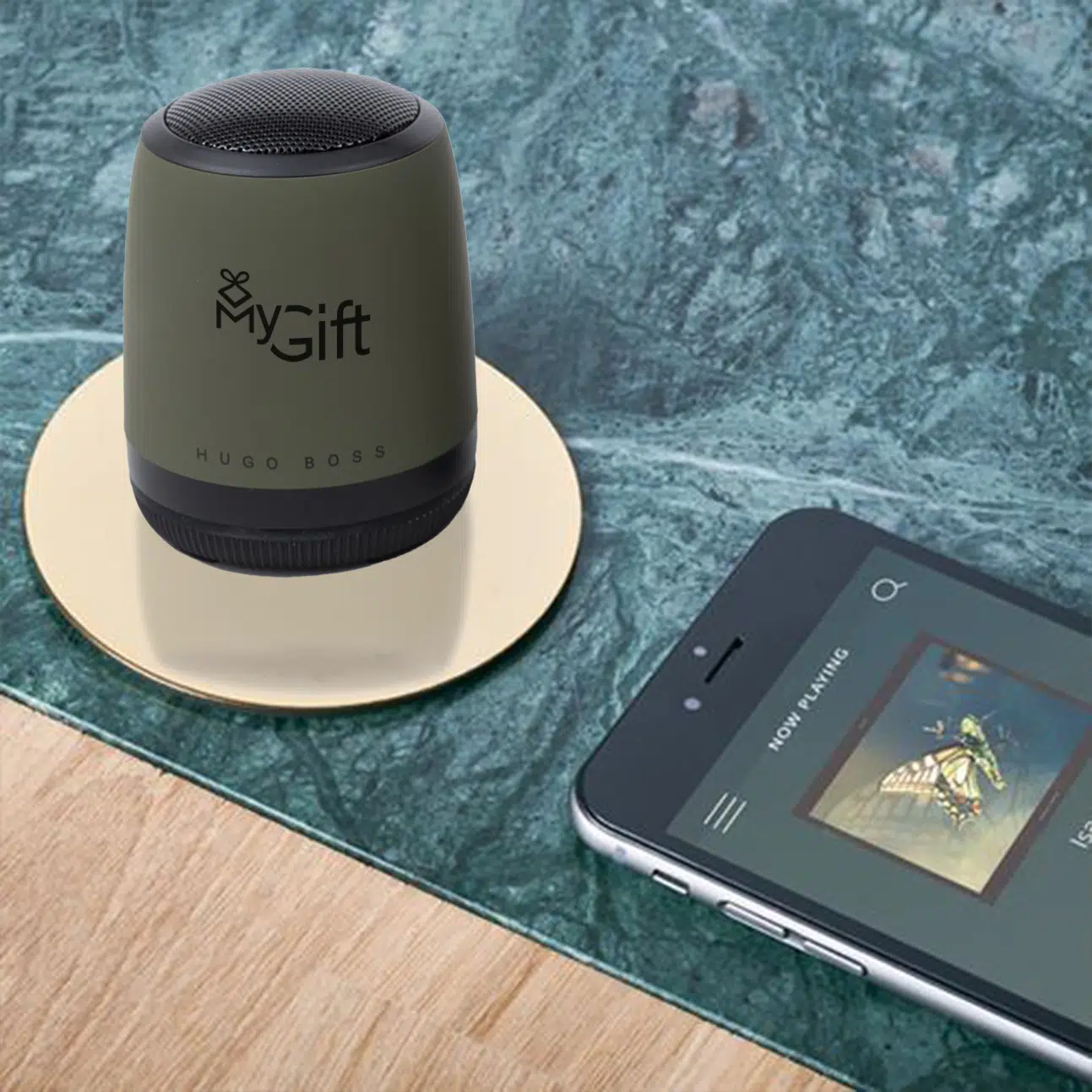 In December, the magic of Christmas guides us all to the Christmas tree, a symbol of this festive season. So, have you considered installing a real natural fir tree, a personalized artificial tree, or a unique design object in your workspace?
Innovation is transforming the traditional Christmas tree, with felt balls, garlands made of recycled paper, oak wood snowflakes, and even a bamboo star perched at the top of the tree.
This year, customizable, environmentally friendly hanging decorations add a sustainable and eco-friendly touch to your corporate Christmas, much to the delight of your colleagues.
#3 – Eco-Friendly Corporate Gifts
Green corporate gifts promote ethical and sustainable values. Ask us about eco-friendly corporate gifts that reduce their carbon footprint, for example.
You can also opt for local products or gifts made from recycled materials and engaged in carbon offset initiatives. Reduce waste by choosing zero-waste gifts with reusable items.
Choose ethical and sustainable corporate gifts to encourage eco-responsibility.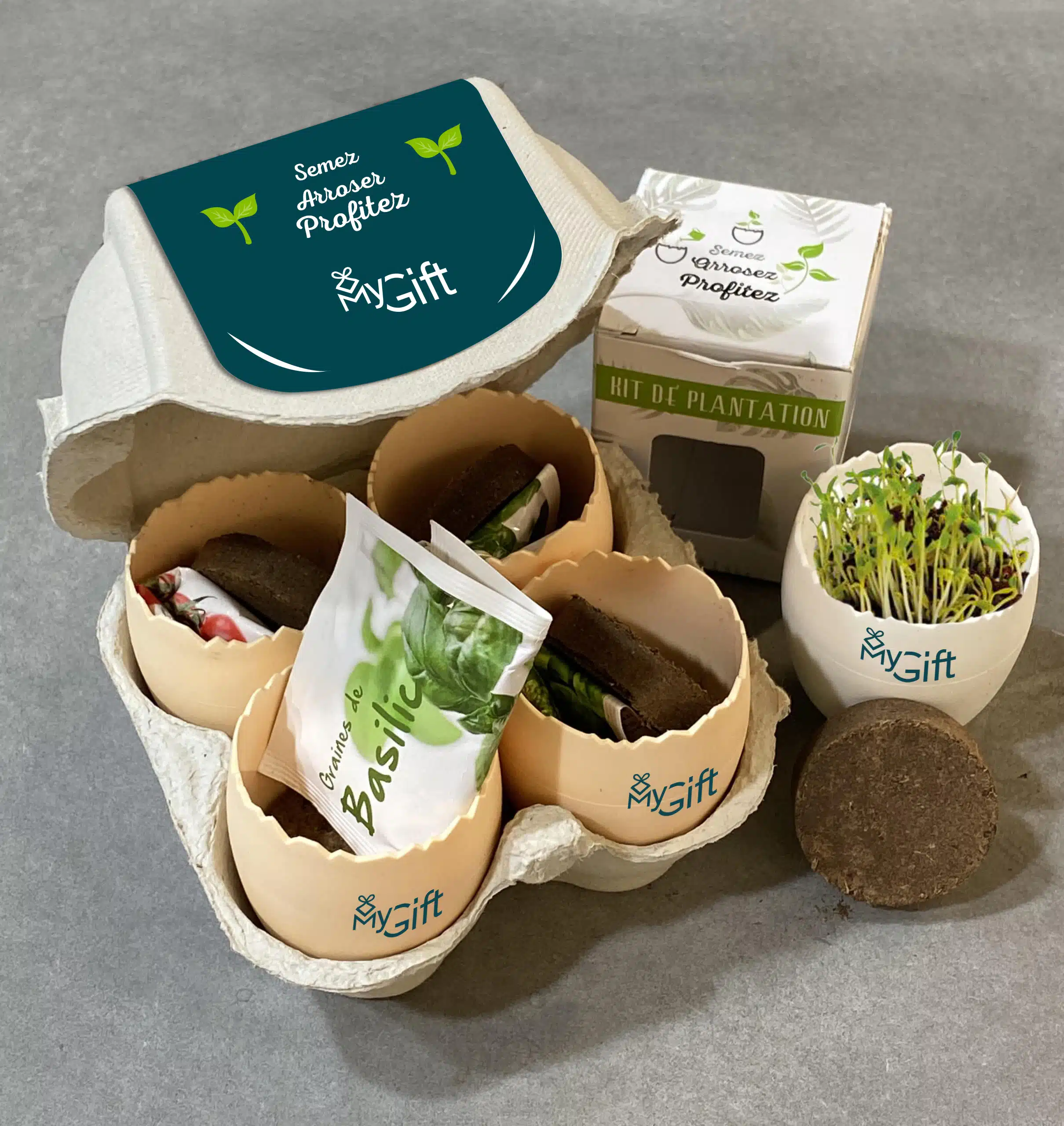 #4 – High-End Gourmet Corporate Gifts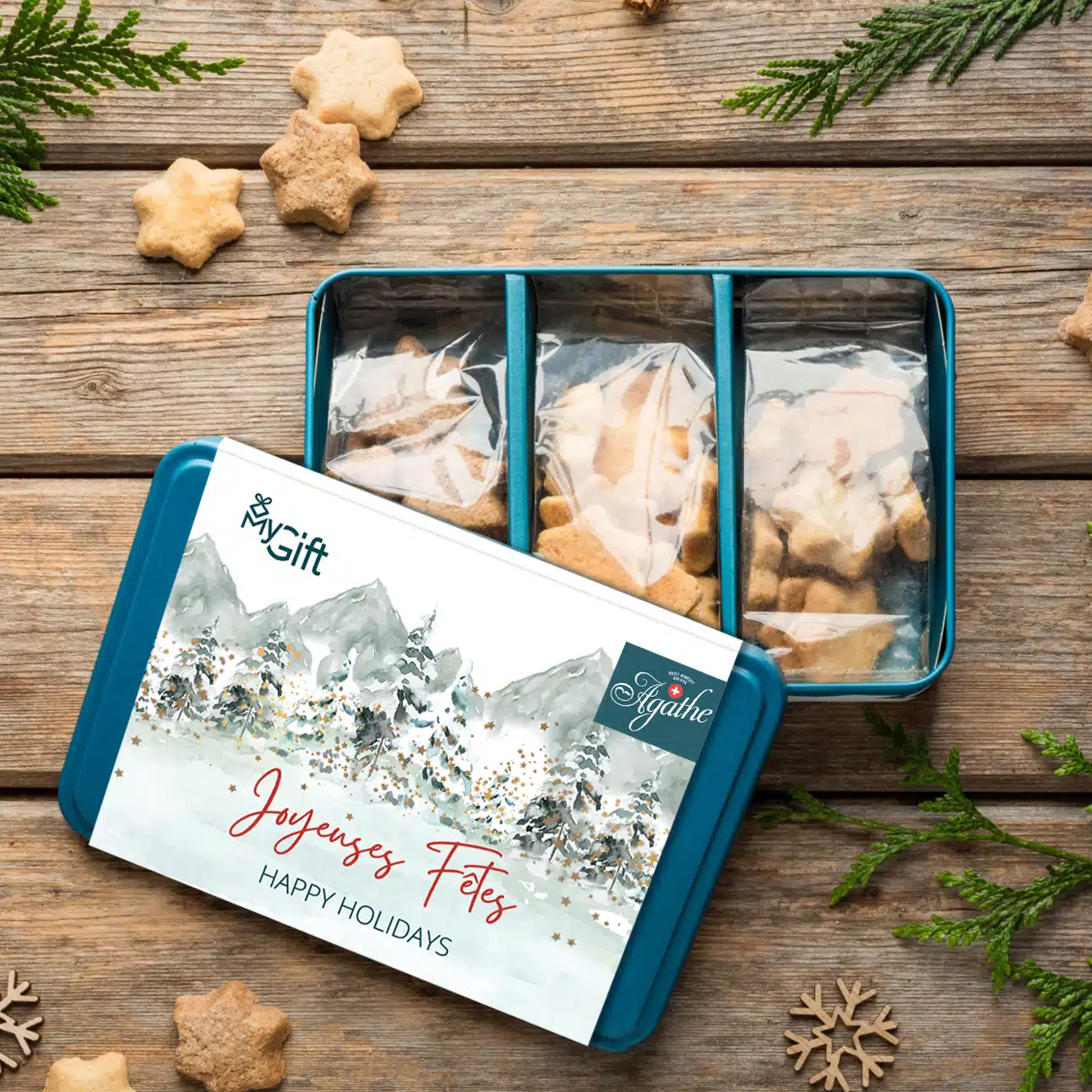 For a world of flavors, explore our high-end gourmet gift offerings.
Forget the traditional chocolate boxes (although we love chocolate at My Gift) and opt for gourmet baskets containing local cheeses, vintage wines, or artisanal gourmet products.
These luxury gifts demonstrate your support for local, French, and Swiss production while providing an exceptional culinary experience. Customizable to your heart's content, these gourmet gifts add a personal touch to your professional relationships.
If you want to surprise your clients or prospects without knowing all their preferences, themed gift boxes are perfect for you!
These unique corporate gifts are designed to make a big impression without the risk of getting stuck in the chimney. In other words, they are sure to spark excitement!
You can choose the theme of your gift box according to your preferences and budget: wellness box, sports box, travel box, etc. And to stand out, each gift box can be customized with your brand's graphics.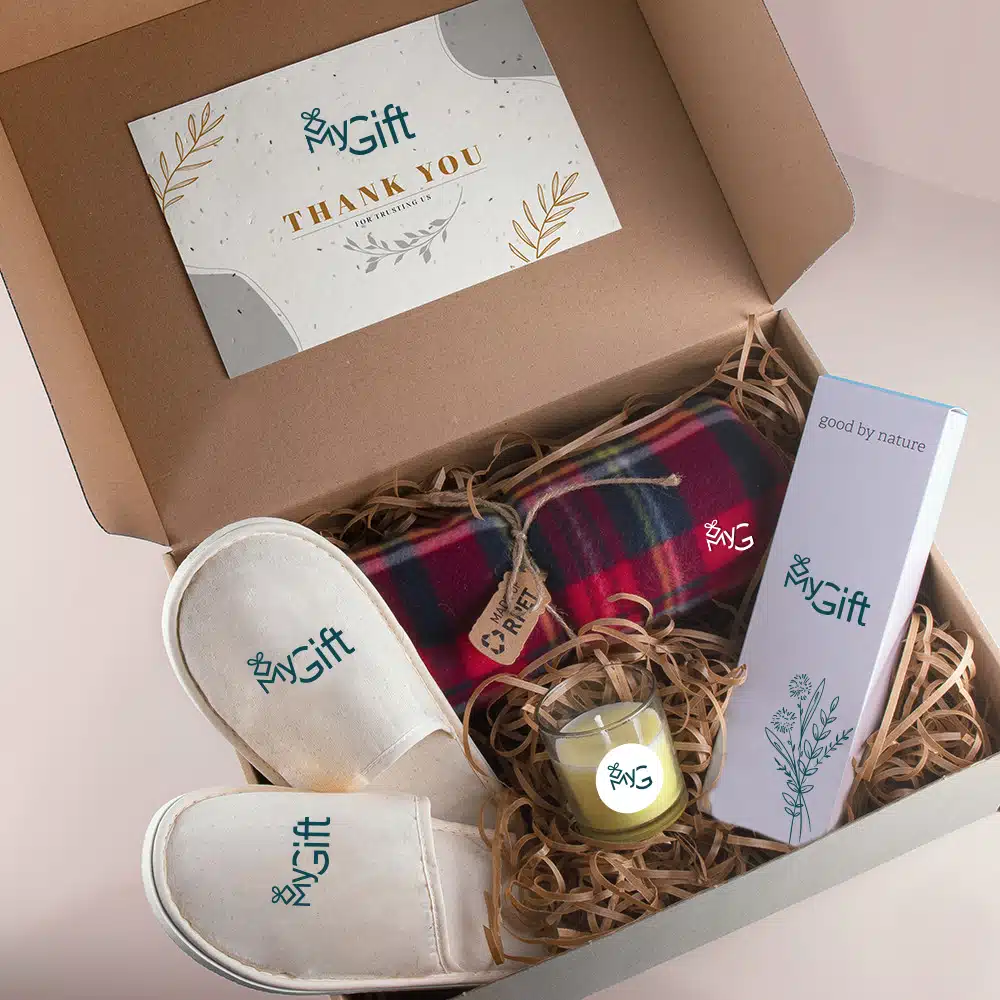 The cherry on top of My Gift's offerings? Wrapping your corporate gifts with trendy gift wrap.
Gift wrapping paper is essential for turning an item into a gift. Let us take care of this crucial detail. Your clients, your employees, your prospects will surely appreciate the efforts made to make their gift unique.
We wrap your items individually, and you have the option to choose from 6 different gift wrap designs. This is the finishing touch to your year-end gift campaign, rest assured that My Gift will guide you through this final step.
Don't forget to provide us with a personalized note to slip into your corporate gift.
Every corporate gift conveys a unique joy of giving, but they all share a common goal: strengthening your professional relationships significantly. At My Gift, our purpose is to stand by your side, creating gifts that are always as beautiful, as intriguing, and as innovative so that each company can shine in its own way.
Get in touch with our experts to receive a free custom quote
Ces articles pourraient vous intérésser
No Results Found
The page you requested could not be found. Try refining your search, or use the navigation above to locate the post.