With an
onboarding goodies
pack, you are sure to make an impression when recruiting your next employee. But not only that! In the form of a gift box, the welcome pack is an attention that will delight your prospects, clients and employees.
What is a Welcome pack?
The welcome pack or welcome kit consists of practical and aesthetic objects stamped with your company logo and/or a positive message. The gift is beautifully packaged in a customised box or fabric bag. It is intended for:
your employees;
your visitors during professional events;
your establishments' customers (hotels, spas, holiday clubs, etc.).
The aim is to please. Everyone wins: this gratifying gesture generates pleasure for the recipient and the company conveys a generous brand image.
Why offer a welcome pack?
In a company, offering a welcome pack means enhancing the professional relationship. Because it plays on emotions, communication through promotional items is powerful: people are happy to receive a gift, and happy customers are the ones who generate good sales!
The goodies in the welcome pack leave a modern and positive impression of the company on various occasions:
To welcome a newcomer:
give your latest recruits special care with gifts that will put a smile on their face. They will feel part of the adventure from their first day thanks to a kit made up of essential items to get their work off to a good start. Notebook, pen, USB charger, T-shirt, … and even a mug to meet their new team over coffee.
To celebrate a professional event:
by giving away goodies, you are building your employer brand. Better still, it's an easy way to get people interested and leave them with a memento of your company to take home. Who hasn't walked around with a promotional pen?
To make your clients happy:
quite simply! Taking care of your customers means giving them personal attention that adds value to the relationship. Gratified customers are loyal customers.
To thank visitors / customers / prospects:
this gratitude will strengthen your bonds of trust. Your target will feel privileged and in some way indebted.
What goodies to put in a Welcome pack
MyGift offers a wide range of goodies to complement your "à la carte" welcome pack:
There are the essentials:
Gourds, Mouse mat, Bluetooth headphones or earphones, USB flash-drives, Mug, Pens, Notebooks, Bag / tote bag, Cap…
And the most originals:
Hands-free kit, Backpack, satchel, Solar charger, Backup battery, Polo shirt, sweater, Umbrella, Add to cart…
And much more! At MyGift, your imagination is the limit.
When to offer a welcome pack?
The corporate welcome pack can be given on many occasions in the course of one's working life. Gifts are always welcome!
The arrival of a new employee in the company
The company welcome pack is recommended to give your new employee a warm welcome. This welcome pack is useful for:
compiling the essential tools for taking up a post, even when teleworking; ;
feeling good in the office ;
travelling with everything you need for a client meeting;
promoting the employer brand.
Events
The welcome pack goodies make it easy to spread the company's values at your professional events. They allow:
to offer a pack on a stand or at the entrance to a trade fair;
to thank visitors and prospects who have shown interest in you;
to offer promotional gifts as a prize in a competition;
to strengthen your relationship with your sponsors and other partners.
Welcoming guests
If you have businesses that welcome visitors, the welcome pack is ideal! Create memories for your customers with, for example:
a hotel arrival pack ;
body care kits (spa, hotel, hammam, B'n'B, guest house…).
They will become your brand ambassadors wherever they take their goodies!
Celebrating company's anniversaries and milestones
For your corporate events or simply to retain your favourite customers, the welcome pack goodies are your best allies. They can be adapted to your desires and the message you wish to convey. An essential communication tool to boost your brand image on various occasions:
a company anniversary; ;
the launch of a new product;
a change of brand;
the inauguration of new premises;
a personalised invitation …
What does a Welcome Pack look like?
To thank your partners in a unique way, MyGift offers you an "à la carte" service.
You choose the packaging you like:
a cardboard, metal or wooden box;

an organic cotton bag;

a filled basket;

or a tailor-made packaging!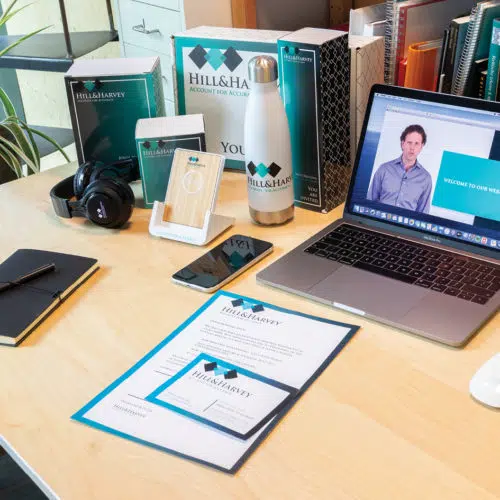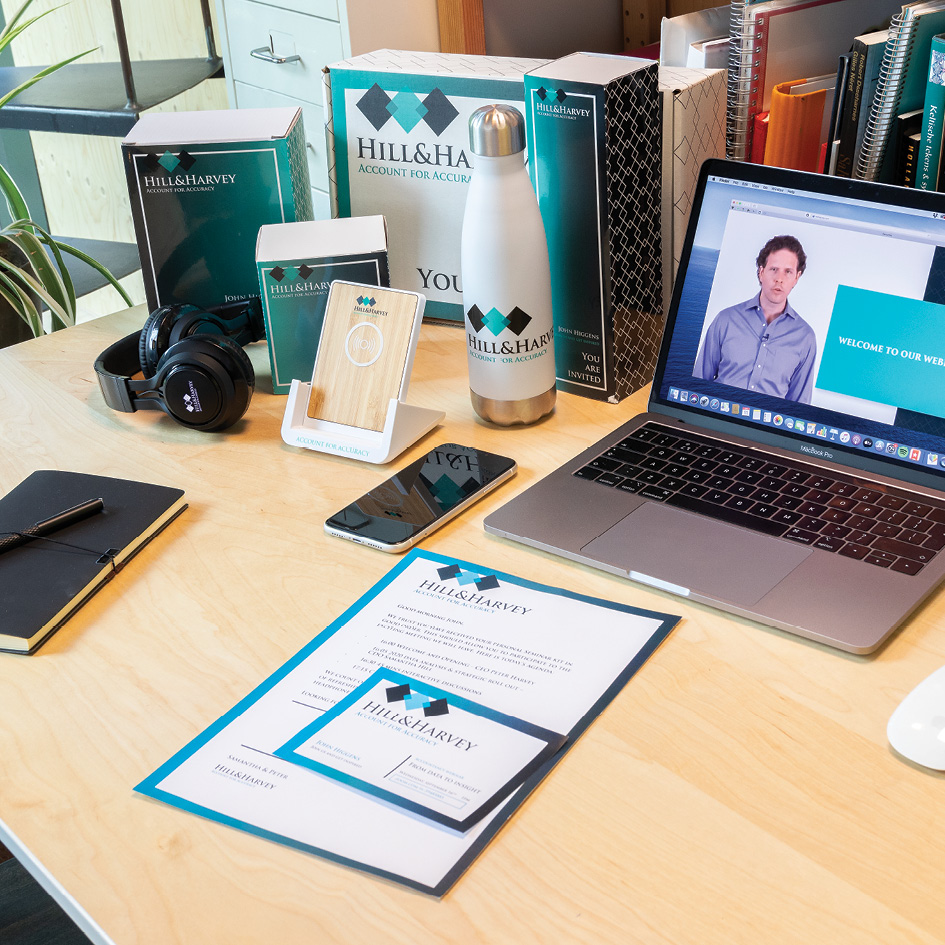 CREATE YOUR GIFT BOX or WELCOME PACK
You would like to surprise your employees, thank your customers or welcome a new employee, ride the wave of our infinitely customizable boxes!
For each target group, for each budget, for each occasion, you will make an impact.
Discover all our tips and ideas to create a box as you wish.
1st step : Select the promotional items of your choice from a wide range of products.
2nd step Make your gift unique by personalizing each object with your logo or by adding the first name of your employees.
3rd step : In order to strengthen your visibilitywe suggest you create a unique design for your box. . We can also print and add a personal card or letter inside each box.
4th step : We deliver your gift boxes individually to your customers or employees (home delivery) to maximize the impact. A wow effect guaranteed!
Be inspired by our ideas below: Welcome Pack, Home Box, Summer Box, Wellness Box…
Your Swiss welcome pack!
Switzerland is a country rich in expertise and ideas. At MyGift, we carefully select our partners to offer you the best choice of goodies. We select Swiss manufacturers of high quality objects and work with professionals of the Swiss gastronomy.
With promotional items or local Swiss products (such as chocolates), offer your partners Made in Switzerland goodies!


Chemin du Champ-des-Filles 36a
1228 Plan-les-Ouates
Genève, Suisse