Offering a company welcome kit is the best way to welcome your new recruits. With the onboarding goodies pack, you offer a pretty box or a fabric bag in the company's colours, with your logo and/or a positive message that makes an impression. Your new employee will be pleasantly surprised to discover objects that are both attractive and useful in everyday life. He or she will be pleased to land in a company where the welcome is warm, and will find it easier to find his or her feet in the company, whether in person or remotely.
What is a company welcome kit?
The welcome kit marks the beginning of a collaboration between a new recruit and his employer. With this welcome corporate gift, you give your new employee the essential tools to get off to a good start and the feeling of being involved in the adventure from day one.
Offering a welcome kit also means that your new recruit will feel fully integrated into the team. Everyone wins: the company conveys a positive image by taking care to welcome the employee, who, in turn, will feel gratified by it. With the welcome kit, you give everyone their place.
How to welcome a new recruit
Saying "welcome" to a new recruit ensures a good collaboration, based on mutual respect. This is formalised by a corporate gift that always puts a smile on your face! As soon as they arrive, new employees receive items that are essential to their daily work: office supplies, stationery, connected objects, coffee mugs and other accessories stamped with the company logo. As you can see, a welcome and a goodies pack walk hand in hand!
A warm welcome makes it easier for the employee to find his or her place in the company. They are fully part of the team. They are ready to invest in their mission!
Offering a goodies kit to employees
To welcome your new employees to the company, the goodies pack is a sure thing. They will be surprised by the attention and will keep a good memory of it. They will appreciate their welcome kit filled with personalised goodies.
For the pleasure of giving pleasure, but not only that, this welcome gift increases tenfold the new recruits' feeling of belonging as soon as they arrive. The promotional item then becomes a powerful communication medium to give value to the professional relationship. Both the employees and the company are valued.
What welcome gifts should be offered to new recruits?
With a welcome kit, you put people back at the heart of your work. And this is true from the moment your new employees arrive at the company.
Teleworking welcome kit
Today, teleworking is the essential way of organising work. Therefore, onboarding is an essential step to ensure that your new recruits feel part of a remote team. To make the daily life of your employees easier, create a specific teleworking welcome kit.
Gourds, to keep you hydrated throughout the day.
Mouse pads for better wrist comfort.
Headsets for making business calls or working to music.
And a lot more!
Office welcome gift kit
To work on a PC, your employees do not need much space. However, they do need to be well equipped! Supplies, stationery, connected objects, … discover the essential goodies for the office:
USB flash-drives to back up important files (or less important ones).
Mugs to treat yourself to a virtual coffee/tea break between two files.
Pens to fill in quotes, invoices and Post-its.
Notebooks to record and store ideas.
And a lot more!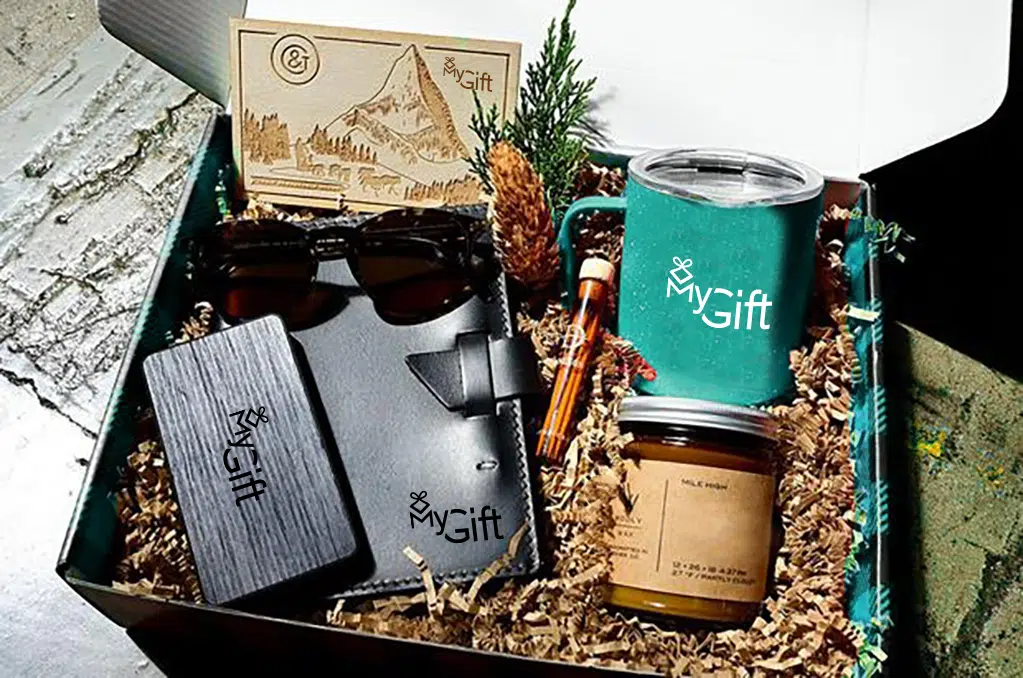 Useful welcome kit items for travel
By car, train, plane, bike, on foot… Business trips can be part of your employees' missions. For the less sedentary, discover a range of all-terrain corporate goodies:
Hands-free kits for safe working and driving.
Backpacks or satchels for easy transport of equipment.
Backup batteries so one never runs out of computer or phone power.
And a lot more!
Corporate kit for clothing and accessories
With your welcome kit, offer your next employees personalised clothing and accessories with your brand's logo or message. Play on originality and say welcome from the moment they arrive with a goodies pack that can be worn:
Caps to be worn all summer (to boost the company's visibility even on holiday).
Polo shirts to wear the company colours in style.
Sweatshirts for a sorority-style onboarding.
Reusable bags or tote bags for shopping while protecting the planet.
Umbrellas to be protected from the weather and get to the office safely.
And a lot more!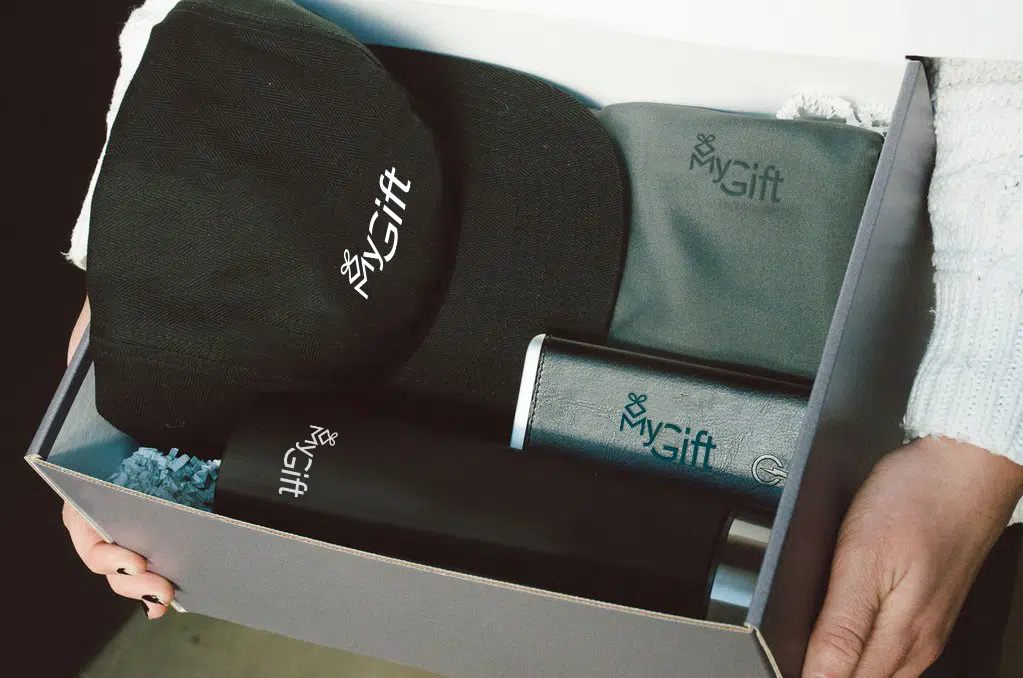 Chemin du Champ-des-Filles 36a
1228 Plan-les-Ouates
Genève, Suisse