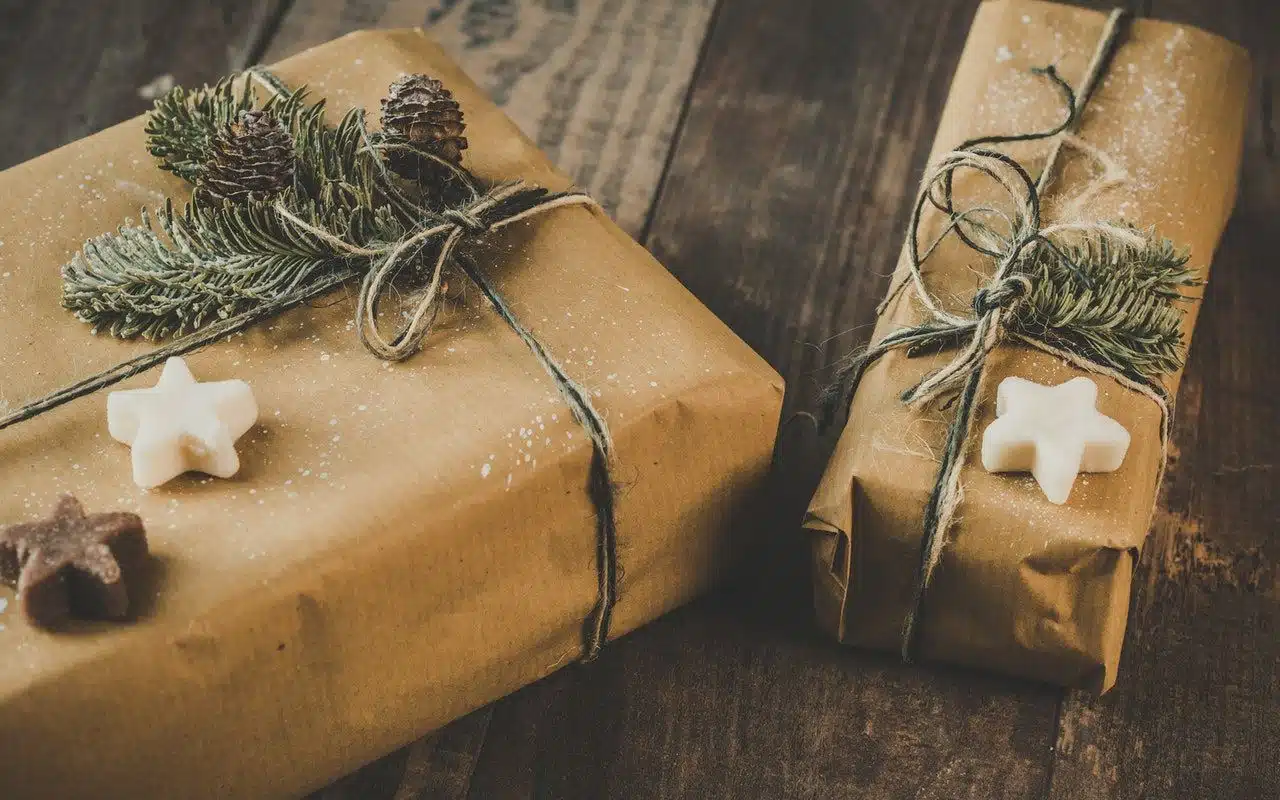 Discover all our must-haves for your company's year-end celebrations
Tick-tock, tick-tock, the most anticipated countdown of the year is about to begin. The magic of Christmas, its lights, the smell of cinnamon candles, its iconic colors: red, white, gold, and the decorated Christmas tree in the middle of the open space…
For a few years now, Christmas has found its way into our workplace, providing an opportunity to create a convivial moment with your team before the 24th of December. Christmas gifts for employees, personalized decorations, carefully wrapped sweets and chocolates—this year, we want to share a "natural" Christmas with you. Your Swiss promotional item agency, MyGift, helps you enhance the entire Advent period with a selection of unique gift ideas and customizable decorations that add a personal touch to your corporate Christmas celebrations.
—
#1 The joyful Christmas countdown
#2 Decorate the offices with a "natural" Christmas spirit
Sustainable Promotional Christmas decorations
#3 Opt for an original "Merry Christmas" card
#4 Indulge in irresistible Christmas sweets
#5 Offer a foolproof Christmas gift
#6 Christmas for kids
#7 Stand out at Christmas
—
#1 The joyful Christmas countdown
The personalized Advent calendar
After a busy year at the office, it's time to show your teams how much they matter. In December, offer them a personalized Advent calendar proudly displaying your company's colors.
These calendars are not year-end promotional items; they are also an essential way to share the magic of Christmas in the workplace.
Whether it's chocolates, teas, spirits, or other treats, Advent calendars come in many forms: self-fill boxes, gourmet boxes, well-being, cultural, or even games to share.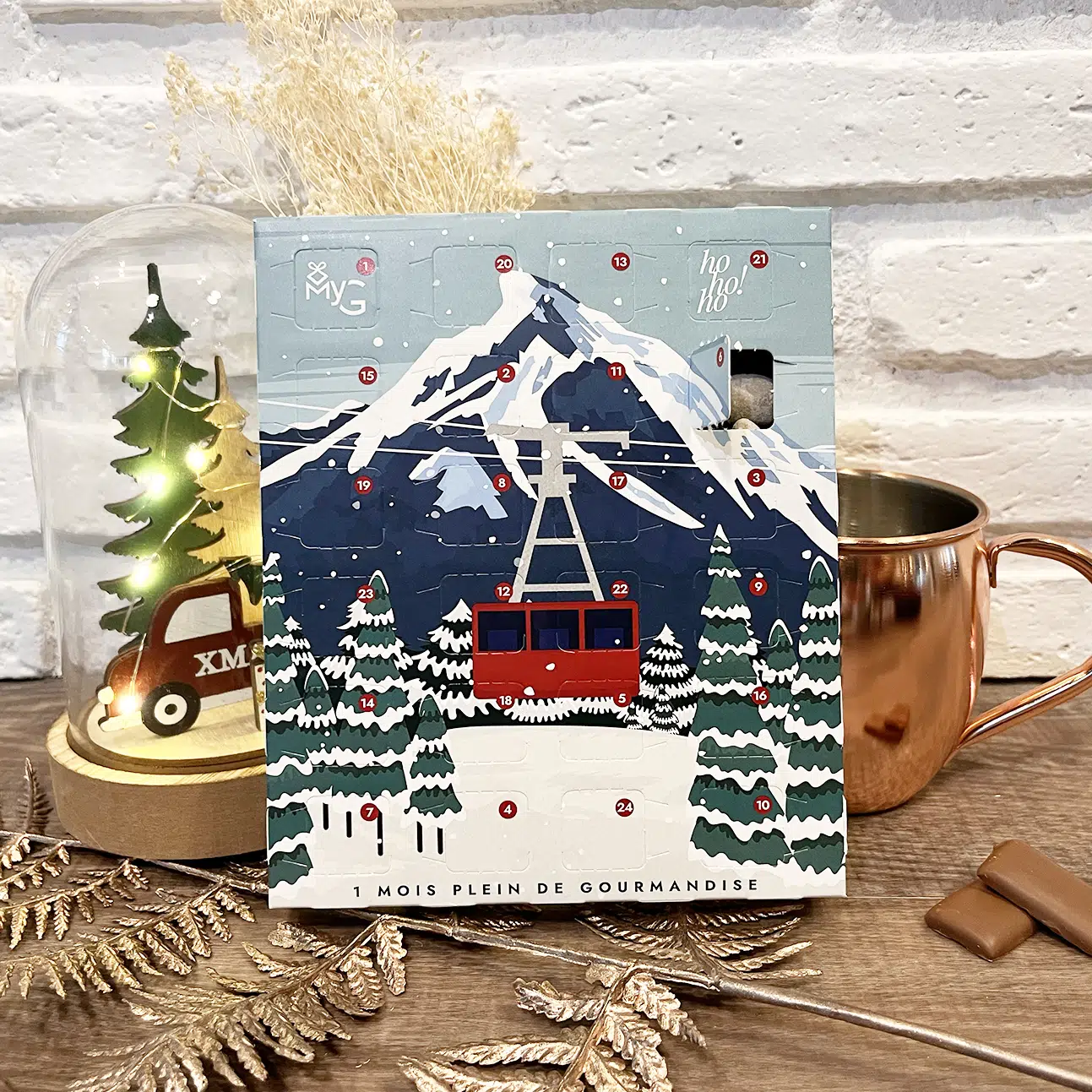 #2 Decorate the offices with a "natural" Christmas spirit
Promotional Christmas decorations made of bamboo, felt, and recycled paper
In December, the magic of Christmas guides us all to the Christmas tree, a symbol of this festive season. So, have you considered installing a real natural spruce, a personalized artificial tree, or a unique design object in your workspace?
Innovation is sweeping over the traditional Christmas tree, with felt balls, garlands made of recycled paper, oak wood snowflakes, and even a bamboo star perched on top of the tree. This year, customizable and environmentally friendly suspended decorations made of natural materials add a sustainable touch to your corporate Christmas, much to the delight of your employees.
#3 Choose an Original "Merry Christmas" Card
A plantable greeting card
A genuine token of appreciation, greeting cards allow you to stay in touch with clients or rekindle connections with former clients.
As a symbolic and meaningful item, the plantable greeting card combines originality and eco-friendliness. It's a 4-page card made of 100% biodegradable natural paper seed paper containing a mix of flower seeds.
A personalized greeting card is a corporate gift that helps remember the past year and look forward to the year ahead.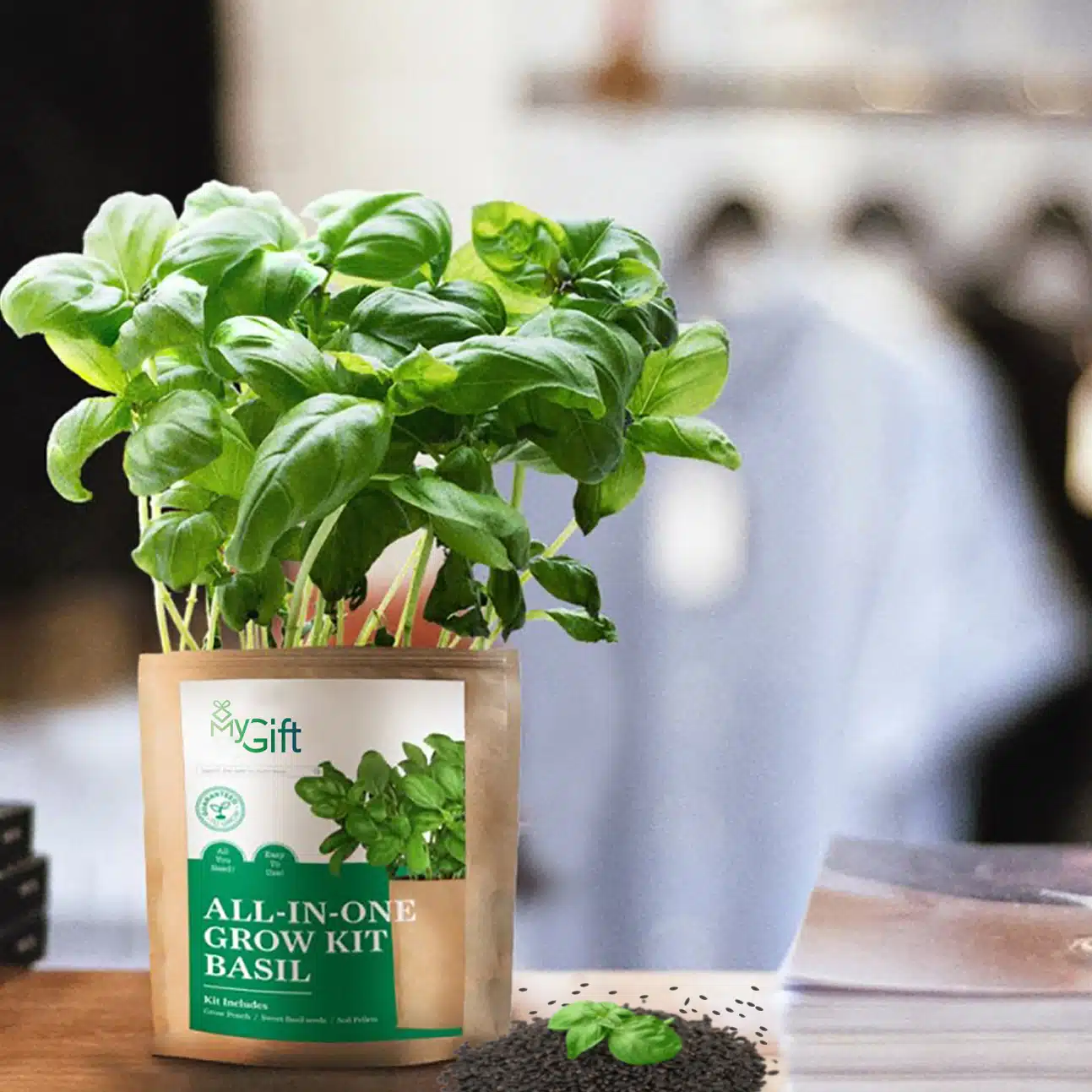 #4 Indulge in the irresistible Christmas treats
Chocolate is the king of the celebration to end the year on a high note. At My Gift, we have a passion for chocolate, especially for pure Swiss chocolate.
At Christmas, our favorite is the assorted chocolate box, a wonderful way to celebrate the loyalty of your employees and clients. With chocolate, share the (guilt-free) pleasure of giving and the joy of receiving.
These customizable boxes contain gourmet treasures, with a divine selection of chocolates with ganache, pralines, or double cream from Gruyère, a Swiss specialty of which we are extremely proud.
#5 Give a fail-proof Christmas gift
Special winter gourmet box
To find the perfect gift to place under the company Christmas tree, you don't need to don Santa's suit yourself.
All you have to do is browse through the My Gift gourmet boxes specially designed for a tasty Christmas. You'll be sure to please for sure!
Sweet gourmet gift sets, cookies, gingerbreads, Christmas teas, chocolates, or baskets filled with savory delights like foie gras and fig chutney. We create, according to your desires, the box that suits you and is entirely customizable to build customer loyalty or thank your employees.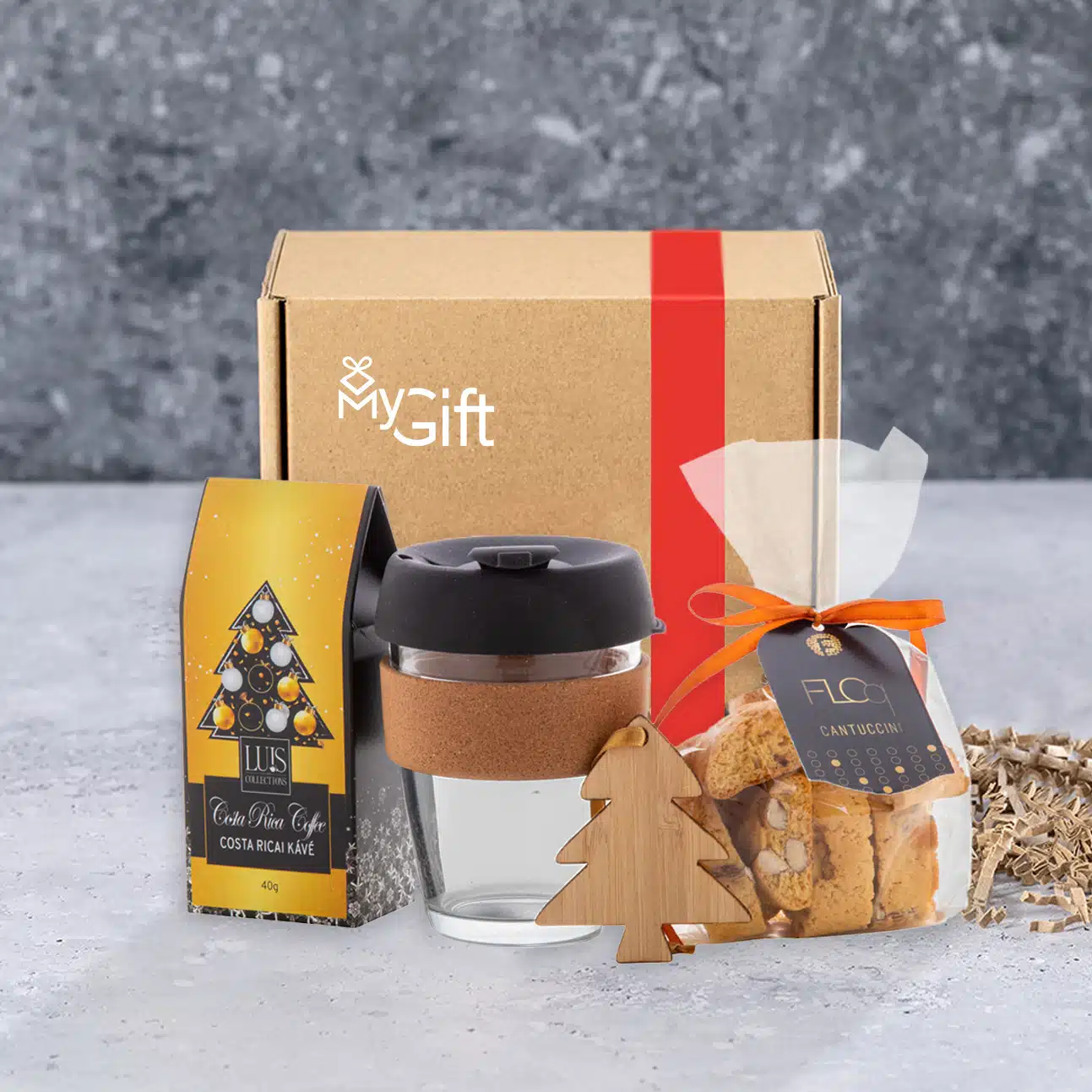 #6 A corporate Christmas for kids
To make your Christmas celebrations in the workplace even more special, consider adding a little something for your employees' children under the Christmas tree.
My Gift offers a selection of fun and creative gifts for children. Add a touch of joy to the base of your tree and watch their eyes light up.
Our gifts include a wooden memory game, perfect for stimulating their minds while having fun, as well as a coloring book to let their creativity run wild.
#7 Stand Out at Christmas
Christmas is the perfect season for giving a personalized promotional gift. Whether it's classic items like mugs, pens, or keychains, or textiles, adding your company's name, a personal message, or both, customization adds a unique touch to the holiday season.
From the classic red Christmas sweater to festive mugs and cozy beanies, customization is the little touch that creates beautiful relationships…
Get in touch with our experts to receive a free custom quote
Ces articles pourraient vous intérésser
No Results Found
The page you requested could not be found. Try refining your search, or use the navigation above to locate the post.