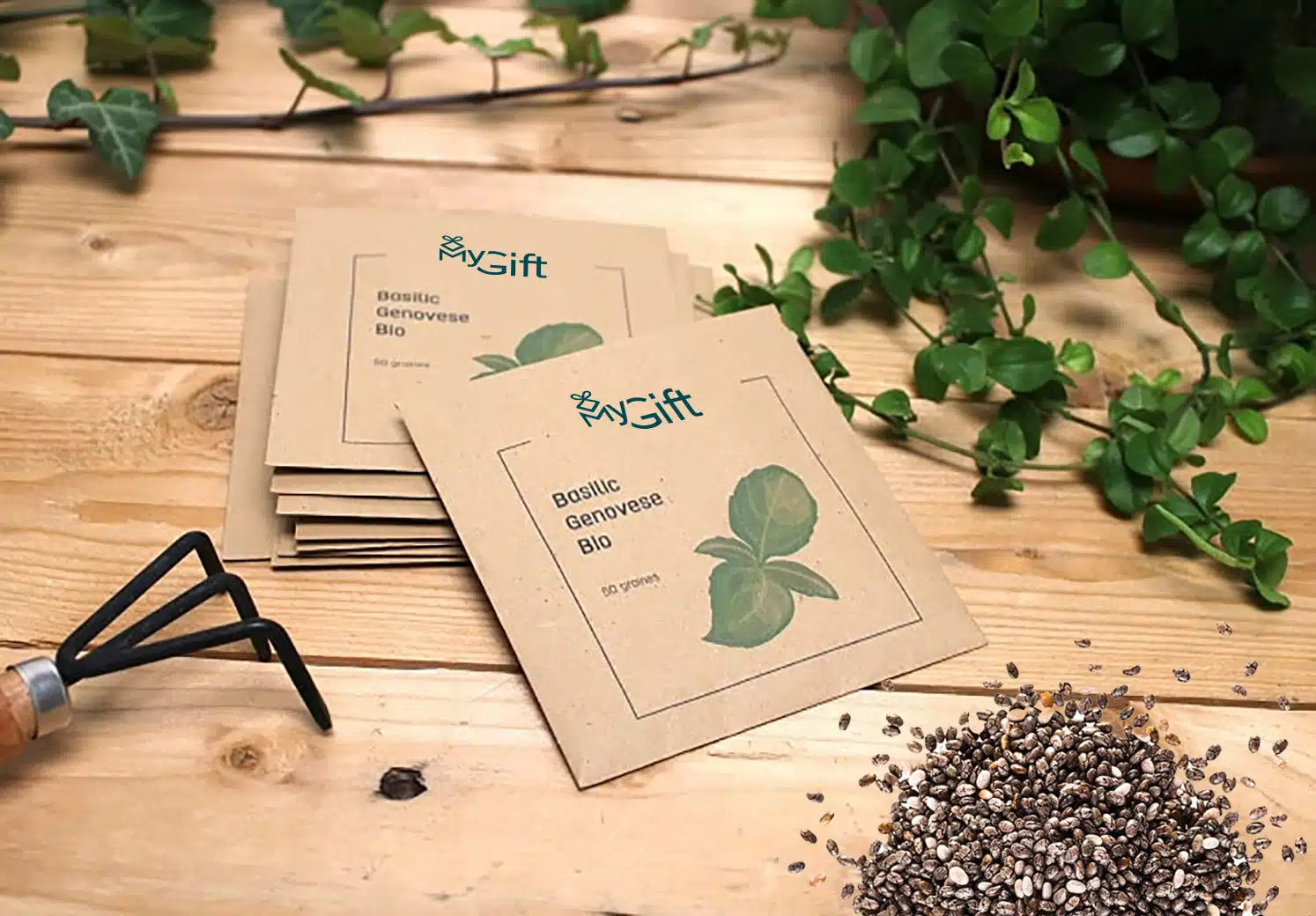 Discover all our must-haves for your company's year-end celebrations
The well-being at work is an area of increasing concern for employers. A happy employee who looks forward to going to work every morning is the best ambassador for your company. A pleasant work environment increases employee satisfaction while reducing turnover.
Thus, a professionally fulfilled employee will have better productivity than someone who comes to work reluctantly. The mental health of employees depends on several factors.
The work environment and atmosphere are not to be underestimated. Creating a relaxing and inspiring atmosphere is one of the keys to a company's long-term success.
Offering a welcome pack with well-being goodies is also a solution to increase the satisfaction rate of your employees.
The welcome pack, an ideal welcome gift
Welcoming a new employee to a company is a very important event that should not be taken lightly. The first moments of a new recruit should reflect the values of a company and the importance it attaches to its employees.
And what better way to facilitate their integration into your team than by offering a welcome gift, specifically created by a profesional goodies agency?
A well-being welcome pack will undoubtedly be appreciated. It shows that you genuinely care about the well-being of your employees. This gesture is highly valuable.
By investing in a well-being welcome pack, you will stand out from the competition, and your employees will feel more integrated from the very beginning.
The personalization of goodies makes the product unique to the eyes of the recipient. There is nothing better to please someone. You can also show them special attention by personalizing the welcome pack. For example, you can add the employee's name to the items.
Well-being goodies
In a welcome pack, well-being goodies can be diverse. There are various types available. Here are the most popular ones.
Wooden games
What could be better to reduce stress and improve performance than our wooden games? Choose these eco-friendly goodies to have a good time with family or friends.
The corporate eco-mug
For home comfort, there's the mug. It's a must-have! This easily customizable item is highly appreciated by coffee, tea, or hot chocolate consumers. Instead of using disposable cups at the coffee machine several times a day, the mug is also an ecological and sustainable solution.
Personalized plaid
What could be better than lounging by the fire or on your couch with our personalized plaids? Our best-seller for the ultimate cocooning moment.
Eco-friendly goodies
Taking care of the environment is a matter that concerns most companies. The environmental impact of companies is taken very seriously. Offering eco-friendly goodies is, therefore, a necessity to preserve the planet, but also to raise awareness among your employees about this issue.
Solar charger
The solar charger is a real innovation in the list of eco-friendly goodies. Recharging a mobile phone is a daily action for most people. If we consider the entire population and the frequency of smartphone charging, the environmental impact is real. By replacing electricity with solar energy, your company and employees will have a positive impact on the environment.
Cotton sweatshirt
A quality cotton sweatshirt is a well-received gift. This type of eco-friendly goodies reinforces the sense of belonging to the company. Before placing an order, it is, however, essential to make sure to know your employees' sizes.
Organic cotton tote bag
Once you have listed all the eco-friendly goodies to offer to your employees, it is necessary to gather them in a box or bag to offer them in the most beautiful way.
A personalized organic cotton tote bag is the best eco-friendly goodie to allow employees to carry the welcome gifts offered by the company.
Eco-friendly bottles and gourds
A company that makes efforts to minimize its carbon footprint will opt for an eco-friendly gourd. Made from recycled plastic, stainless steel, glass, bamboo, or vegetable materials, the choice is vast! A perfect item to increase your visibility.
Sustainable pen
No more plastic, today the pen is more eco-friendly. Replace your "polluting" pens with biodegradable or recycled materials such as wood, bamboo, or wheat fiber.
Eco-friendly notebooks
The stationery range is going green! From a simple notebook with a cork or cardboard cover to higher-end leather-like conference folders made from recycled leather, bring a green touch to your goodies.
Plants
A real star of eco-friendly promotional items, nature-inspired goodies are highly sought after at MyGift: tree saplings, personalized seed bags, air-purifying plants, planting kits.
By opting for green gifts, your gift will be ethical, and you will make a lasting impression!
The welcome pack, a sure value for your employees
You can be sure not to go wrong by offering a well-being welcome pack to your employees. They will undoubtedly appreciate the gesture, and the goodies will be useful to them daily. And this throughout their careers with your company.
For high-quality well-being welcome pack ideas, there are many other options that will delight your new employees. The choice is yours from our wide range of products.
Get in touch with our experts to receive a free custom quote
These news may interest you
Discover all our must-haves for your company's year-end celebrationsTick-tock, tick-tock, the most...
read more